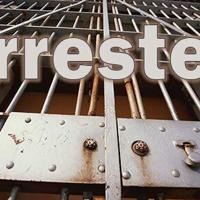 A teacher at Winside Public Schools was arrested on Sunday in connection to an alleged inappropriate relationship she was having with a student in the district.
Cali Heikes was arrested by the Wayne County Sheriff's Office on Sunday and is likely to be charged with various crimes, according to an email obtained by the Daily News that was sent by superintendent Andrew Offner to school staff.
Wayne County Sheriff Jason Dwinell confirmed Tuesday that the sheriff's office took Heikes into custody on Sunday afternoon. Dwinell would not disclose the specific charges Heikes is facing since she has not yet been formally charged by prosecutors.
According to the school district's website, Heikes is a family consumer sciences and library teacher.
Offner said in his email to staff that the district's administration is fully cooperating with law enforcement, whom he said has been "invaluable in addressing this situation."
The district has made a counselor and other staff members available at school to work directly with students regarding the situation surrounding Heikes, Offner said.
The superintendent encouraged staff members in his email to respect the privacy of all school district employees and students and not speculate or gossip about the matters with each other, with patrons or with students.
"Remember, rumors and speculation can cause quite a bit of damage," Offner said. "I am proud of the job that each of you does to educate our students, and I encourage all of you to remain focused on doing what is best for your students."
Offner, in an email to the Daily News Tuesday afternoon, said state law limits how much information he can share about personnel matters. But he confirmed that a school district employee had been arrested for having an inappropriate relationship with a student, and that the employee had been placed on administrative leave.
"The school district is unaware of the exact nature of the criminal charges," Offner said. "The administration took immediate action to place the employee on administrative leave and has begun the process required by state law to end the employment relationship."
The superintendent encouraged anyone who has questions about the arrest or criminal investigation to contact law enforcement. Offner said those who believe they may have relevant information to report should also contact authorities.
Any educational or school-related concerns should be directed to Offner, he said.
Heikes' arrest marks the second time in the last year that a Winside teacher has faced allegations of having an inappropriate relationship with a student.
Rachel McPhillips, a former art teacher at Winside Public Schools, was charged in May with third-degree sexual assault and child abuse, both misdemeanors.
A civil case involving McPhillips was opened on Feb. 11, 2022, when the mother of a 16-year-old boy filed a petition to obtain a harassment protection order against McPhillips.
In the petition, the boy's mother wrote that she learned of an alleged relationship involving her son and McPhillips. The mother said she contacted the school about the purported relationship, and the school told her that there was an active criminal investigation into McPhillips being conducted by the Wayne County Sheriff's Office.
McPhillips's case is still pending in Wayne County Court. She faces up to 2 years in jail, $2,000 in fines or both.