Estimated read time: 4-5 minutes
The House Education Committee voted Thursday to green-light a bill that ties a proposed teacher compensation increase to a school choice program that allows eligible parents to use state funds for private schools, home schooling or other options.
After nearly three hours of committee discussion and public testimony, the committee voted 12-4 to send HB215 to the House of Representatives for further consideration.
The bill's sponsor, Rep. Candice Pierucci, R-Riverton, said the bill is two-pronged. It would provide Utah public school educators a $6,000 increase in compensation — $4,200 in salary and in $1,800 benefits.
It also would create the Utah Fits All Scholarship program that would allow eligible parents to use state funds for private school, home schooling or other educational options, with scholarships valued at approximately $8,000 per child.
Pierucci said the two initiatives are paired in the bill "to demonstrate that we are focusing on the two most important pieces of education, our teachers and our students."
Some people who testified in favor of the bill said the scholarships would enable them to find resources outside the public school system to better meet their children's needs.
Others said there would be no accountability for the $42.5 million appropriation, which could serve about 5,000 students.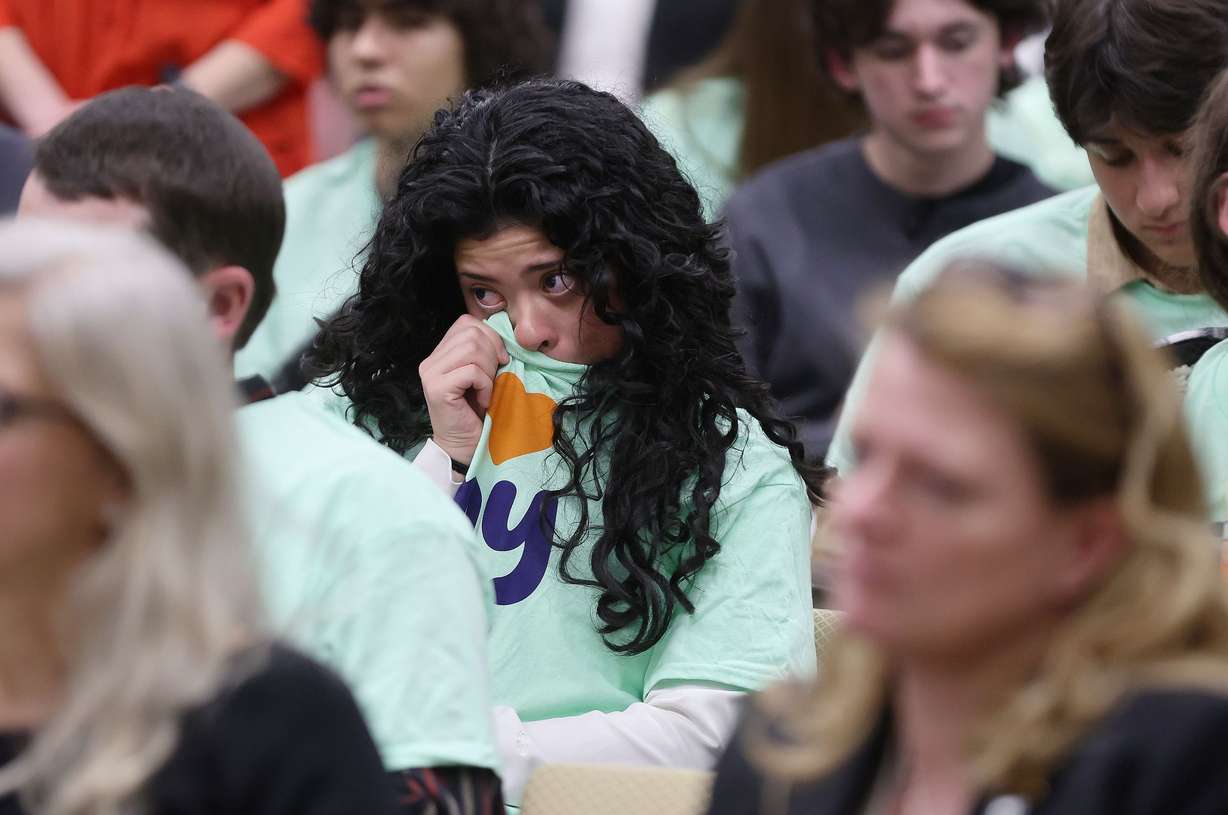 State school board member Carol Lear, speaking on her own behalf and not the full board, expressed opposition to the bill over concerns about discrimination.
"Right now, the only anti-discrimination provision for the (scholarship) program manager and for providers is to prohibit discrimination on the basis of race, color and national origin. Apparently, providers may discriminate on the basis of gender, religion, disability, English language ability, previous disciplinary actions, pregnancy, income of parents, and etc. That concerns me," Lear said.
Supporters and practitioners of home schooling said they fear taking public money would come with strings, regulation and oversight.
"Government overreach is often the kiss of death," said parent Monica Wilbur.
Wilbur said HB215 is essentially the Hope Scholarship legislation introduced last year but did not pass. That bill sought to give families more educational choices and provide the highest amount of financial assistance to people with the lowest incomes.
"It was a bad bill then, it's a worse bill now. But this time the bill promoters are hiring local social media influencers paying for expensive billboards and ill-fitting T-shirts and teachers are being bribed with raises," Wilbur said.
If passed, the bill would ensure $196.9 million in ongoing funding for the educator salary adjustment.
House Minority Leader Rep. Angela Romero, D-Salt Lake City, proposed a substitute bill that would have decoupled the teacher compensation issue from the scholarships, but it died when the committee adopted a substitute motion for an earlier substitute that Pierucci said clarified and corrected issues in the original bill.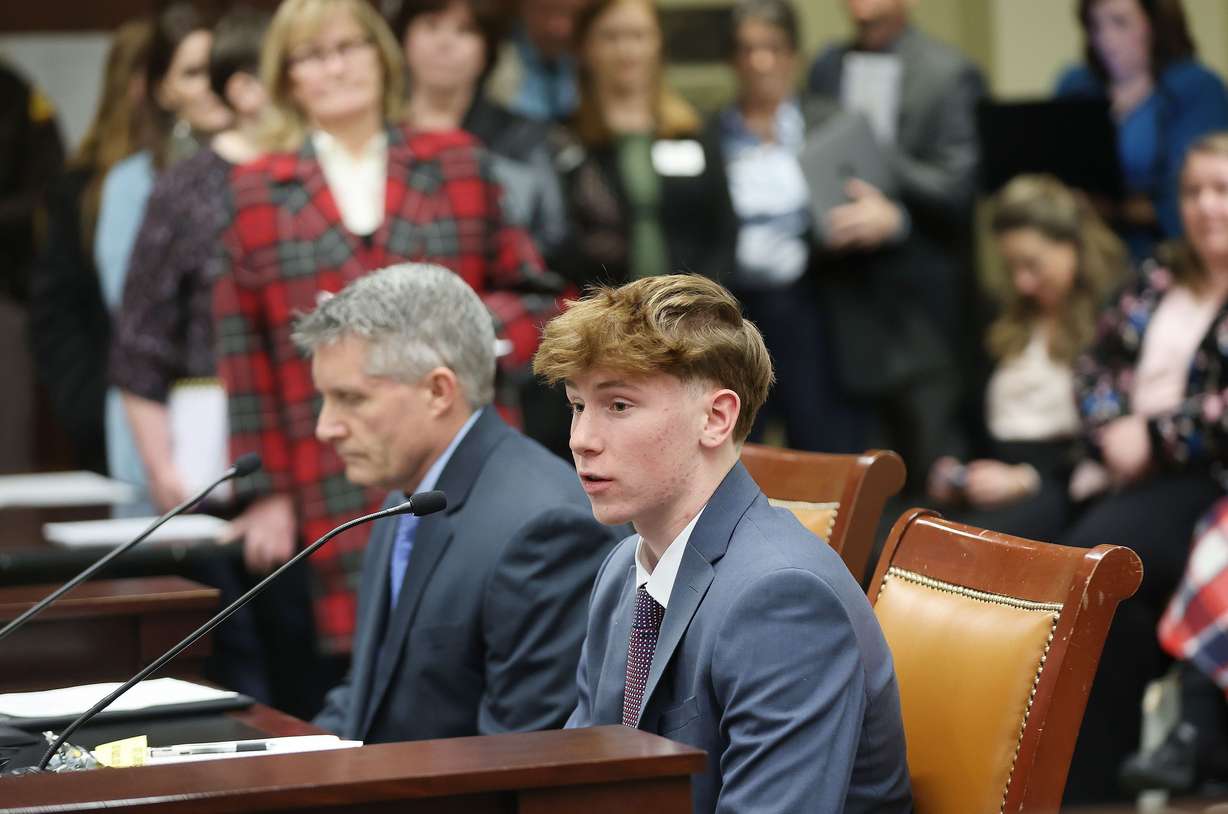 Romero and Rep. Carol Moss, D-Holladay, voted against the amended bill along with Rep. Karen Peterson, R-Clinton, and Rep. Susan Pulsipher, R-South Jordan.
Rusty Cannon, president of the Utah Taxpayers Association, said the Legislature's Executive Appropriations Committee already announced a base budget for education of more than $4.6 billion.
"The $42 million fiscal note for the scholarships is less than 1% of total education funding," he said.
Meanwhile, state funding for education has increased from $2.6 billion in 2008 to roughly $4.6 billion for the upcoming fiscal year.
"You can make a credible case that there has not been a good return on investment for taxpayers at this point," Cannon said.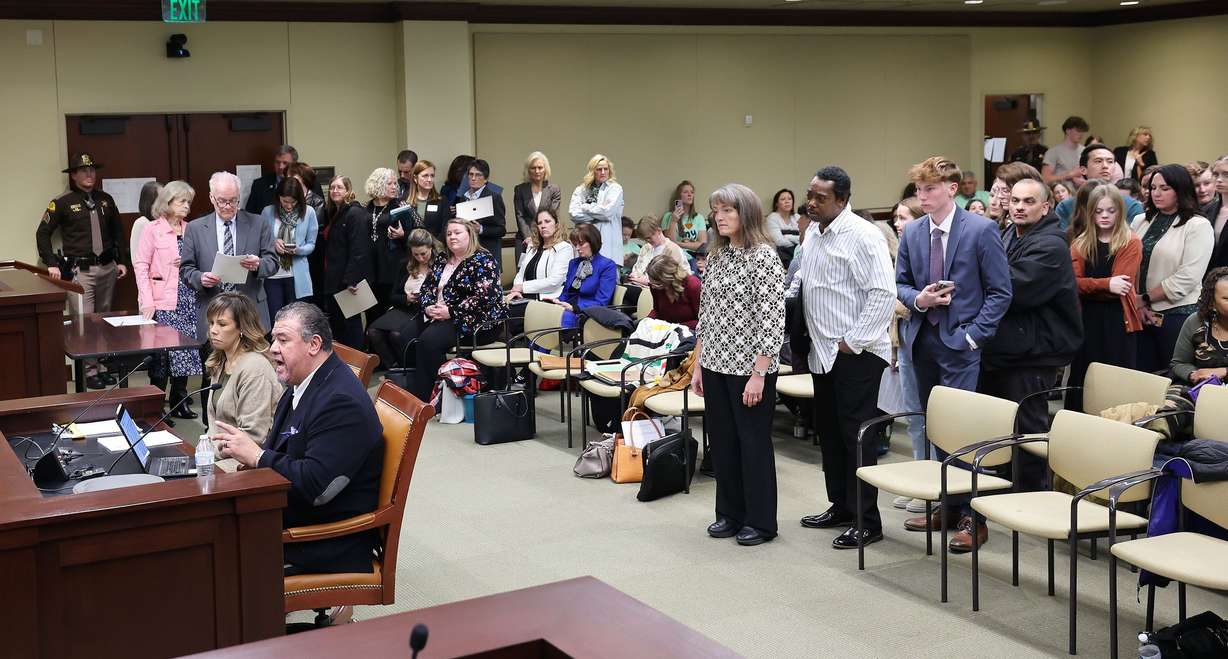 Mary Duncan of Salt Lake, who teaches at Title I nonprofit private school, spoke in favor of the bill.
"I used to be against school choice because I never wanted to take anything away from public school teachers. Now I realized that in fact, I would like to take something away from them. I'd like to lighten their load and share in their tremendous workload by taking some of their troubled and struggling students into my own school community to see if we might be a better fit," she said.
The Utah Education Association's government relations director Sara Jones urged the committee to oppose the bill, noting that the Utah Legislature takes up numerous issues to improve public education, regulate schools and hold public schools accountable to taxpayers.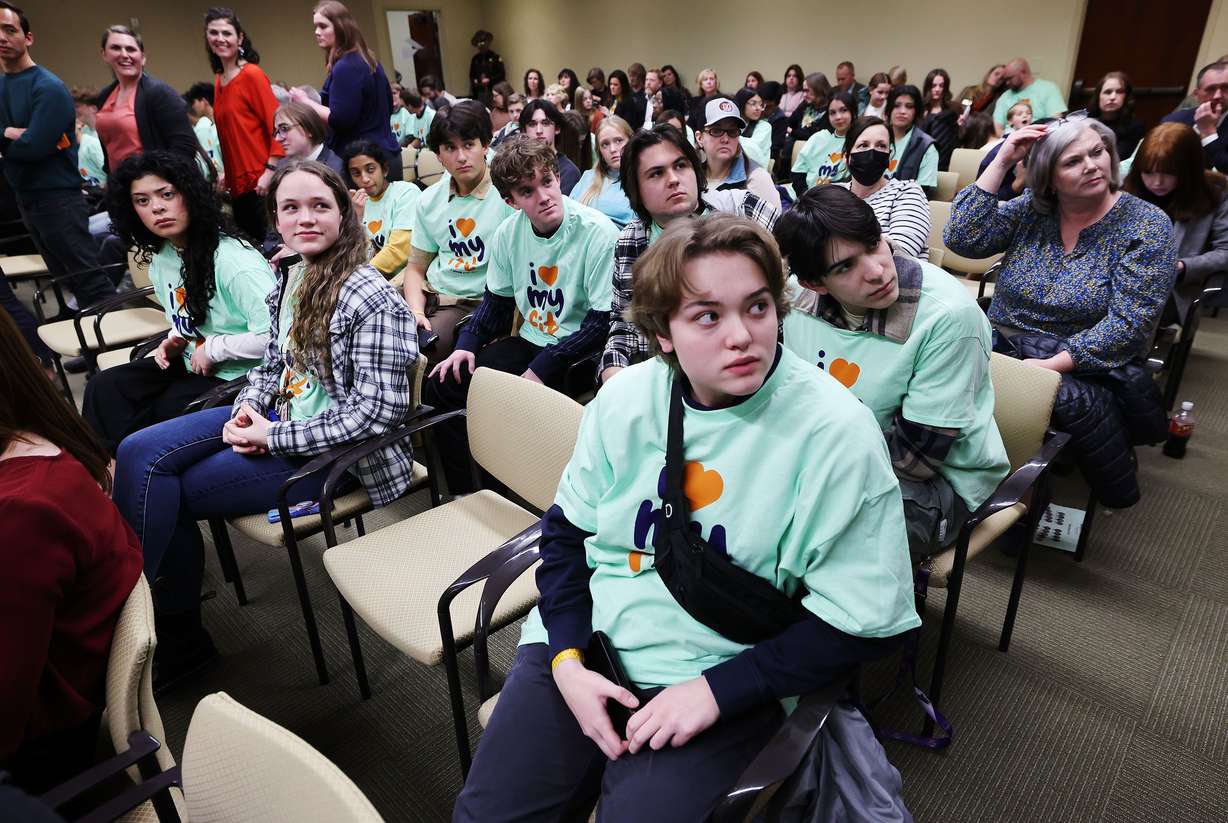 "But with this bill, the Legislature will give millions of dollars to private schools and to private providers and the state will have no regulatory authority over those schools to assess student achievement, teacher effectiveness or what classes and curriculum are offered," Jones said.
"The bill prohibits the state board from regulating any instructional content or curriculum so that must include being unable to prohibit sensitive materials and critical race theory," Jones said.
Pierucci, who reminisced about her positive public school experiences and educators who helped her believe in herself, said the teacher compensation demonstrates "we are putting teachers front and center and that we are still believing and investing in the system across the state."
Supporting education also means supporting the best approach for each individual child, she said.
"I really do believe that and I know that the Utah Fits All program will be a game changer for kiddos and making sure that we're allowing parents, empowering parents, to make more customized learning decisions for their children," she said.
House Speaker Brad Wilson, R-Kaysville, and Senate President J. Stuart Adams advocated for the proposal in their opening day addresses to their respective chambers.
×
Most recent Utah K-12 education stories
More stories you may be interested in