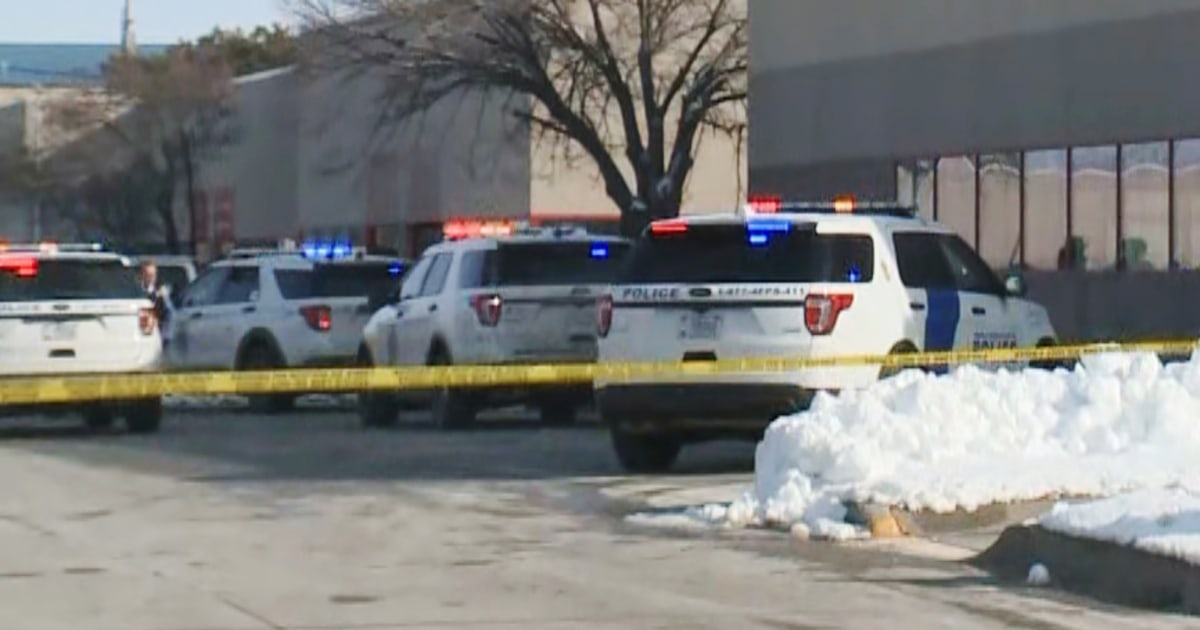 Two students were fatally shot Monday afternoon at a Des Moines charter school that is tailored for disadvantaged youths and has close ties to police, authorities said.
The calls for help came about 12:50 p.m. CT at Starts Right Here, and responding officers found the two students and an adult school employee all wounded, Des Moines police Sgt. Paul Parizek said.
The wounded employee was listed in stable condition.
"There was nothing random about this, it was certainly a targeted incident," Sgt. Parizek said. "As far as a motive, that's something we are going to try to figure out."
Witnesses provided police a description of a fleeing car, that officers tracked down, Parizek said.
That vehicle was pulled over 2 miles south of the school, police said, and two people surrendered immediately while a third took off.
A K-9 unit helped police capture that third person, according to Parizek.
"All three of the potential suspects are in custody" and being interviewed by detectives, Parizek said.
The Iowa shooting comes in the wake of other troubling incidents of gunfire across the United States.
Eleven people were killed at a dance studio in Monterey Park, California, late Saturday night and 12 people were shot inside a Baton Rouge, Louisiana, bar early Sunday morning.
Start Right Here describes itself as a school for students who "deserve a chance to rise above the circumstances they were born into" and hopes to "give them a chance to choose a different future."
Des Moines Police Chief Dana Wingert is on the school's board of directors.
"These are supposed to be our safe spaces, and this school in particular, it's one that the police department works very closely with," Parizek said.
"The school is designed to pick up the slack and help kids who need the help the most, the ones who aren't getting the services they need for a variety of different reasons. To have it happen here, it's going to be a horrible impact on the community."
This is a developing story. Please refresh here for updates.