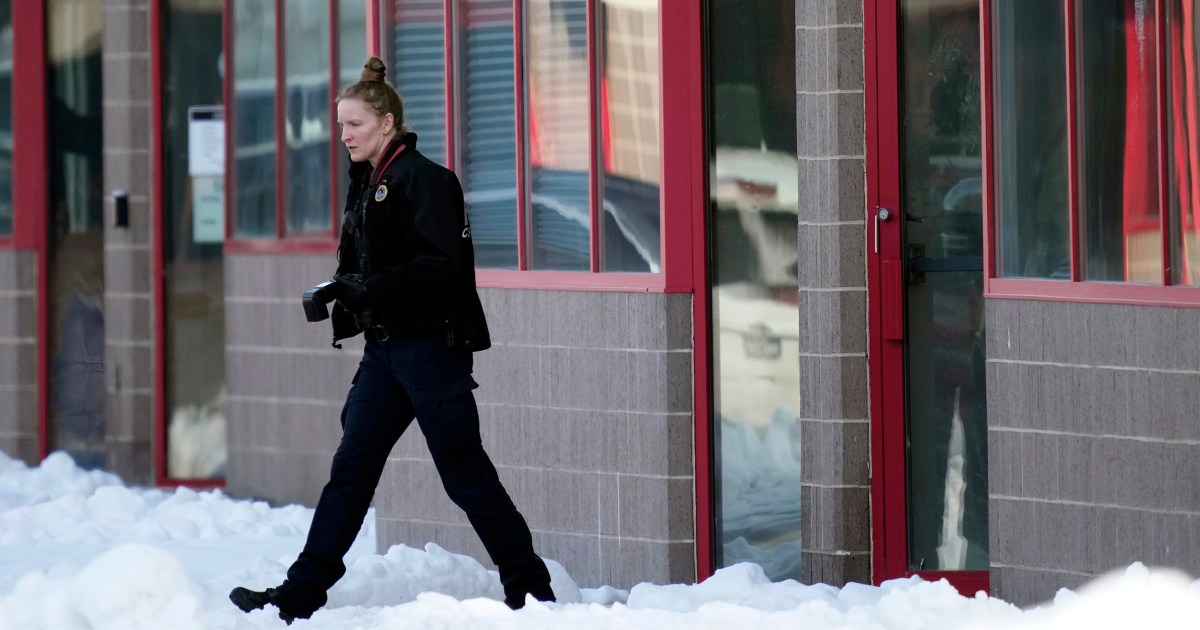 DES MOINES, Iowa — Authorities on Friday charged a second teenager with murder in the shooting deaths of two students at a Des Moines educational program.
Bravon Michael Tukes, 19, of Des Moines, faces two counts of first-degree murder, one count of attempted murder and one count of criminal gang participation.
The charges match those filed earlier in the week against Preston Walls, 18, who is accused of fatally shooting the two teenage students at the Starts Right Here education program Monday and wounding the program's founder.
Police said evidence shows Tukes communicated with Walls before and immediately after the shooting and drove the vehicle in which Walls allegedly fled. Tukes and Walls are members of the same gang and committed the shootings "in connection with that gang membership," police said in a news release.
Police said they recovered four firearms during their investigation.
Online court records did not indicate whether Tukes had an attorney yet who could speak on his behalf.
The shooting left 18-year-old Gionni Dameron and 16-year-old Rashad Carr dead. Will Keeps, a former Chicago gang member who moved to Des Moines and later founded the program to help at-risk youth, was seriously wounded and remains in a hospital.
Police have said all four teens were gang members, but relatives and friends of Dameron and Carr dispute that, saying they were not involved in gangs and were close friends who were dedicated to their families.
Police say the shooting was premeditated and that Walls, who was on supervised release for a weapons charge last year, cut off an ankle monitor 16 minutes beforehand. Court documents say he had a concealed semiautomatic handgun with a high-capacity extended magazine when he entered a common area of Starts Right Here and opened fire.
Classes at the education program, which works with Des Moines Public Schools to help students who haven't succeeded in traditional schools, were cancelled this week. Keeps has forged deep ties with community leaders, and the city's police chief serves on the program's board.
Matt Smith, the interim schools superintendent, described Keeps as "Amazing. Incredibly passionate."