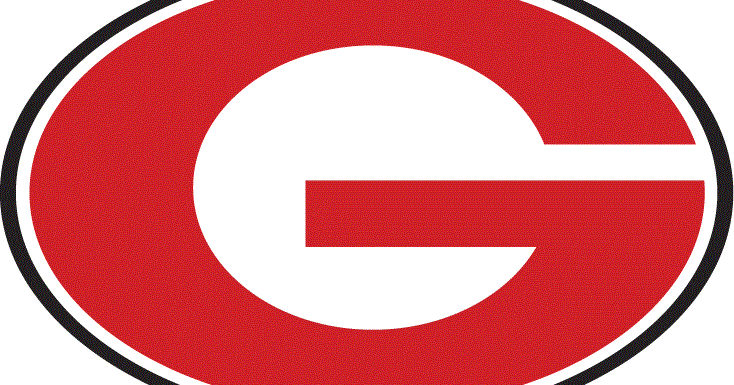 A local mother is calling for Gainesville Independent School District to reevaluate how they admit students who have been previously homeschooled.
"My first recommendation to this board is to have an equitable policy and procedure in place for grade placement at age level or above," said Abby Tree at the GISD school board meeting Tuesday evening. "My second recommendation to this board is to provide placement assessment that is administered under the same conditions and preparation as the other students in the school."
Tree is a Certified Family Life Educator and mother to six, with two of her children attending Chalmers Elementary.
"For the last year and a half, I have been working with the staff and administration of this school district to place my children with their age mates with little cooperation and no success," said Tree.
Upon enrollment, they were given two options: be retained to one grade level lower than their same-age peers or take an end-of-year assessment for their last completed grades to see if they pass. As Tree's children had never taken a standardized test before and were unfamiliar with the process, they opted to be retained.
"As a parent, why sit there and wait for them to fail an assessment they don't understand and be retained anyway?" said Tree.
After becoming more familiar with the school structure, the children began excelling in their class and wanted to take the test to see if they could be moved up mid-school year.
According to Tree, the events on the day of the test were not as she was told they would be.
"Two weeks ago my children were given an assessment that I was informed would be the end-of-year test for third and fifth grade [the grade level above the classes the kids are currently attending] and would be proctored," said Tree. "When I arrived I was told they would be put into separate rooms with no proctor … So my children took this test in an unrealistic setting, alone, surrounded by loud staff passing in and out."
Tree was also later informed that her elder child had taken a third-grade exam instead of a fifth-grade exam.
"How is it that this third-grade assessment can be in any way credible when I just received my son's fourth-grade report card with all A's and one B?" said Tree.
She also informed the board that her daughter in second grade was finishing her classwork well before her classmates and sitting idly due to already knowing the material.
Tree also expressed frustration due to being barred from discussions about her children.
"On page 87 of the current handbook found on the GISD website, a parent may request to hold their child back a grade, it says, 'Before granting the request, the district may convene a retention committee to meet and discuss the request and will invite the parent to participate,'" said Tree. "But as a parent requesting a child be put in the age-appropriate grade at enrollment, my children were retained without my approval and I was blatantly refused attendance in all staff meetings regarding my request for my children."
These difficulties led to Tree speaking at the school board meeting to recommend changes to the current process for admitting previously homeschooled students.
"We need a revised policy in place that will empower those students seeking an academic challenge, give crucial parental insight priority over the assembly line practice currently in place, and truly partner with the families in this community," said Tree. "There is no one-size-fits-all solution to assessment and placement, but with some key recommended modifications and additions, this policy could serve as a viable gateway for frustrated staff and parents to work in partnership for the benefit of students and their families."
When asked by the Register, Superintendent DesMontes Stewart responded via email that the school is governed by its policy and will continue to follow all policies as written.
"We enroll home-schooled kids the same as we do kids transferring from other schools," said Stewart in the email. "When a homeschool kid is enrolled we give them an assessment to see where they are academically so we can place them accordingly."
Enrollment and Staffing
GISD will hire 10 extra international teachers for the 2023-24 school year.
"We're going to be able to interview and begin the hiring process as early as February," Stewart told the school board meeting Tuesday. "I think that is going to provide a huge relief to our teachers, to our faculty, our staff and our principals."
There are already seven international teachers employed by GISD, who were hired in response to the nationwide teacher shortage.
"They have done a phenomenal job in our classrooms; the level of engagement, the level of commitment that these individuals showcase on a day-to-day basis is unmatched," said Stewart. "Hopefully we can get 10 more like our current seven."
Chalmers Elementary school has 28 more students enrolled than this time last year, and Edison Elementary has 42 more students. While enrollment is down at the three higher-level schools, the difference is small enough that the district has a net growth of 30 students.
"Many of our campuses right now are at or near capacity," said Stewart. "If you have a campus that hits overcapacity and is unable to accommodate students within the interior envelope of the building, we would be forced to look at other options, i.e. portable buildings."
While Chalmers and Edison are not to overcapacity yet, every room on each campus is being used and the elementary schools have hit the limit.
The rise in students has increased the need for teachers. With this on top of the already existing teacher shortage, the district has been considering some new ideas with the hope of enticing new teachers.
One of these new possibilities is a four-day week for the students, giving the teachers more time to prepare for their classes.
There were multiple meetings open to members of the community, including parents and staff, during the previous semester.
A survey will soon be sent out to parents and faculty to determine if GISD will go through with a four-day week. The final calendar will be approved at the February school board meeting.