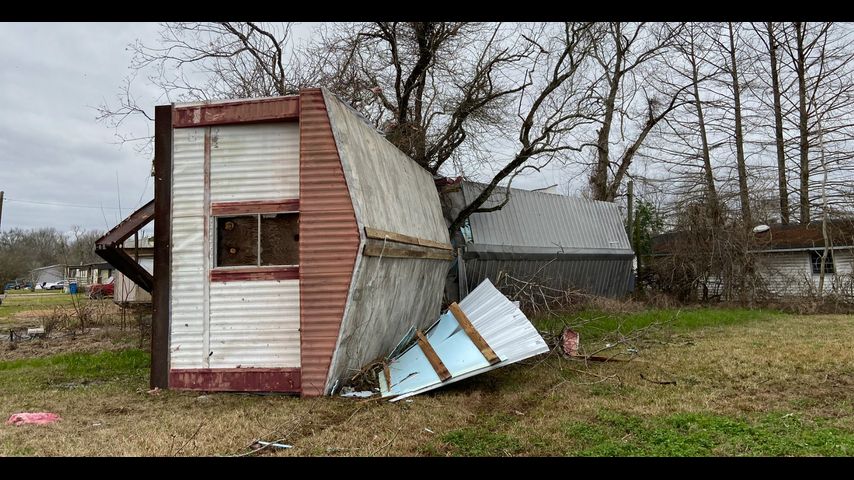 VENTRESS – Multiple mobile homes were tossed on their side Tuesday evening as a band of severe weather rolled through Pointe Coupee Parish.
Pictures sent by the Pointe Coupee Parish Sheriff's Office showed belongings from the homes strung out across lawns and entire homes flipped on their side.
Trending News
According to the National Weather Service, three people were taken from the area to a hospital with minor to moderate injuries.