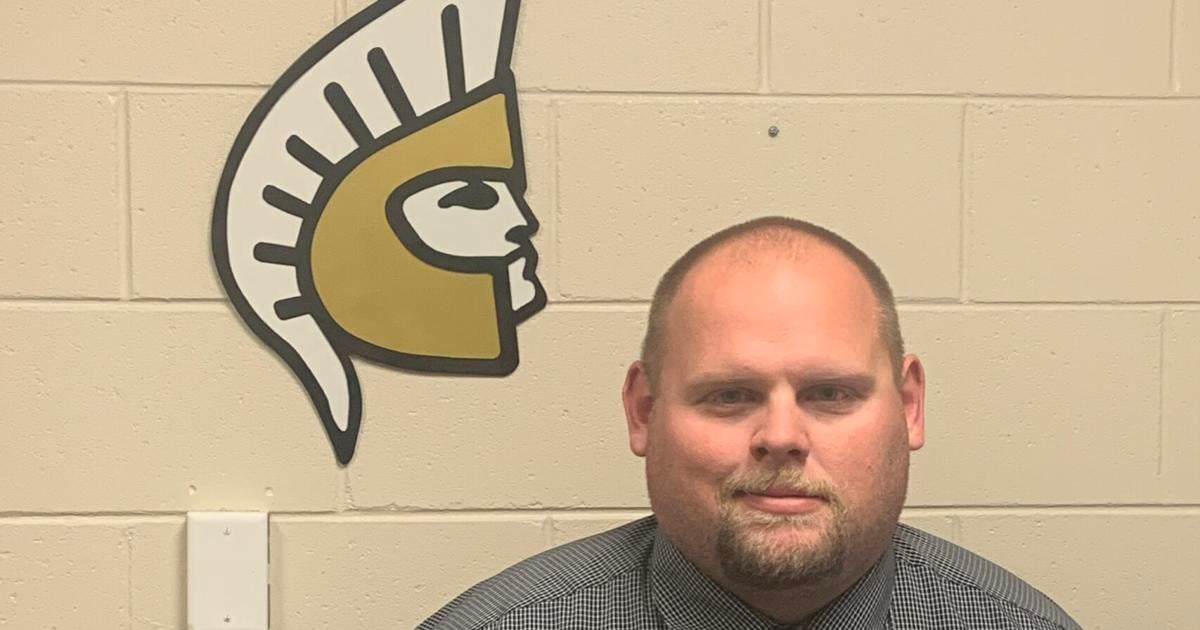 Patrick Martin has wanted to be the Green Sea Floyds head football coach for longer than he can remember.
On Monday, he got his wish.
Martin, who had been the Trojans' defensive coordinator for the past six seasons, was officially promoted by Horry County Schools into his first varsity head coaching position.
"I'm home," said Martin, a 2005 graduate of the high school. "My great uncle's name is on the stadium. It means a lot to be the coach of my home school."
This was the third time Martin applied for the position. He also interviewed when Donnie Keifer was hired in 2017 and then again when Joey Price was given the position in 2020.
In a response to a Freedom of Information Act request, the district announced after Monday's board meeting that Martin was ultimately selected over Scotland County coach Richard Bailey. Those two were among 28 official applicants and 18 first-round interviews, according to the district.
Five candidates received a second-round interview, as well.
This is the second time in less than a year that Horry County Schools has declared that Bailey was a finalist for a head coaching position here. Last spring, he was named as one of four finalists for the North Myrtle Beach job that ultimately went to Chiefs' defensive coordinator Greg Hill.
Bailey has coached two North Carolina teams – Scotland County and Jack Britt – to a combined six state championship game appearances and has won 236 games in 22 seasons as a head coach.
Yet Martin's knowledge of the program's inner workings and his long-established ties to the school pushed him to the top of the list.
"That's what stood out to me. He is Green Sea Floyds," GSF Athletics Director Derek Martin [no relation] said Monday evening. "He loves this place and this place loves him. That's one of the biggest things. The kids love playing for him.
"He's been here. He knows this community. The community knows him. He knows what it's going to take to get it back to the level it was at. We're going to need somebody who is goIng to be here 24/7/365. He's really invested."
Patrick Martin has been that since returning to his alma mater on a professional basis in 2016. Prior to that, he spent one year at Georgetown and four at Central Middle School across the border in Whiteville. He graduated from Coastal Carolina University in 2010 after being a reserve for the football team and spent his first non-playing football season as an assistant at Loris while substitute teaching.
Martin will be replacing Price, who resigned on Oct. 31, three days after the completion of the 2022 season. Green Sea Floyds was 1-9 last season and missed the playoffs. Price was 10-15 in three years with the Trojans but 250-65 overall in a long career that included stops in both North Carolina and South Carolina.
The task of getting Green Sea Floyds back closer to its championship levels now rests with Martin. And while he can say that he was part of two of the best teams in school history – the 2019 and 2018 title squads under Kiefer – his own coaching change altered Martin's trajectory.
Prior to 2018, Martin was always an offensive coach. But knowing he wanted to one day wear the primary head set, he accepted Kiefer's offer to switch to defense.
All the Trojans' defense developed into was one of the best in the state.
"I knew I wanted to be a head coach one day, so I needed to learn the other side of the ball," Martin said. "I learned what offenses are trying to do to you. That's probably the best decision I ever made."
Monday confirmed it.