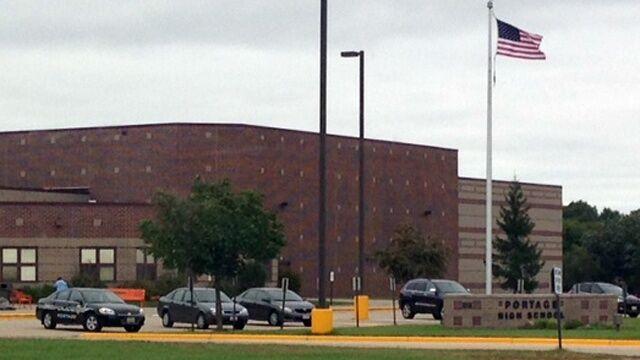 PORTAGE, Wis. — Portage police said a 15-year-old boy from Florida is a suspect in a false active shooter threat at Portage High School earlier this month.
Police said the teen from Sarasota is linked with swatting calls in Wisconsin, Washington, North Carolina, Indiana and Ontario. The calls were reportedly related to active shooters, bomb threats, and personal death threats.
RELATED: 15-year-old girl arrested for false active shooter threat at Portage High School
Portage police arrested a 15-year-old girl earlier this month in connection with the false threat. Officials did not say if she had a connection with the Florida boy.
An investigation is active and local, state, federal and international authorities are involved.
Police are working to navigate the logistics of securing the teen's arrest and charging him with making terroristic threats and swatting.
​COPYRIGHT 2023 BY CHANNEL 3000. ALL RIGHTS RESERVED. THIS MATERIAL MAY NOT BE PUBLISHED, BROADCAST, REWRITTEN OR REDISTRIBUTED.