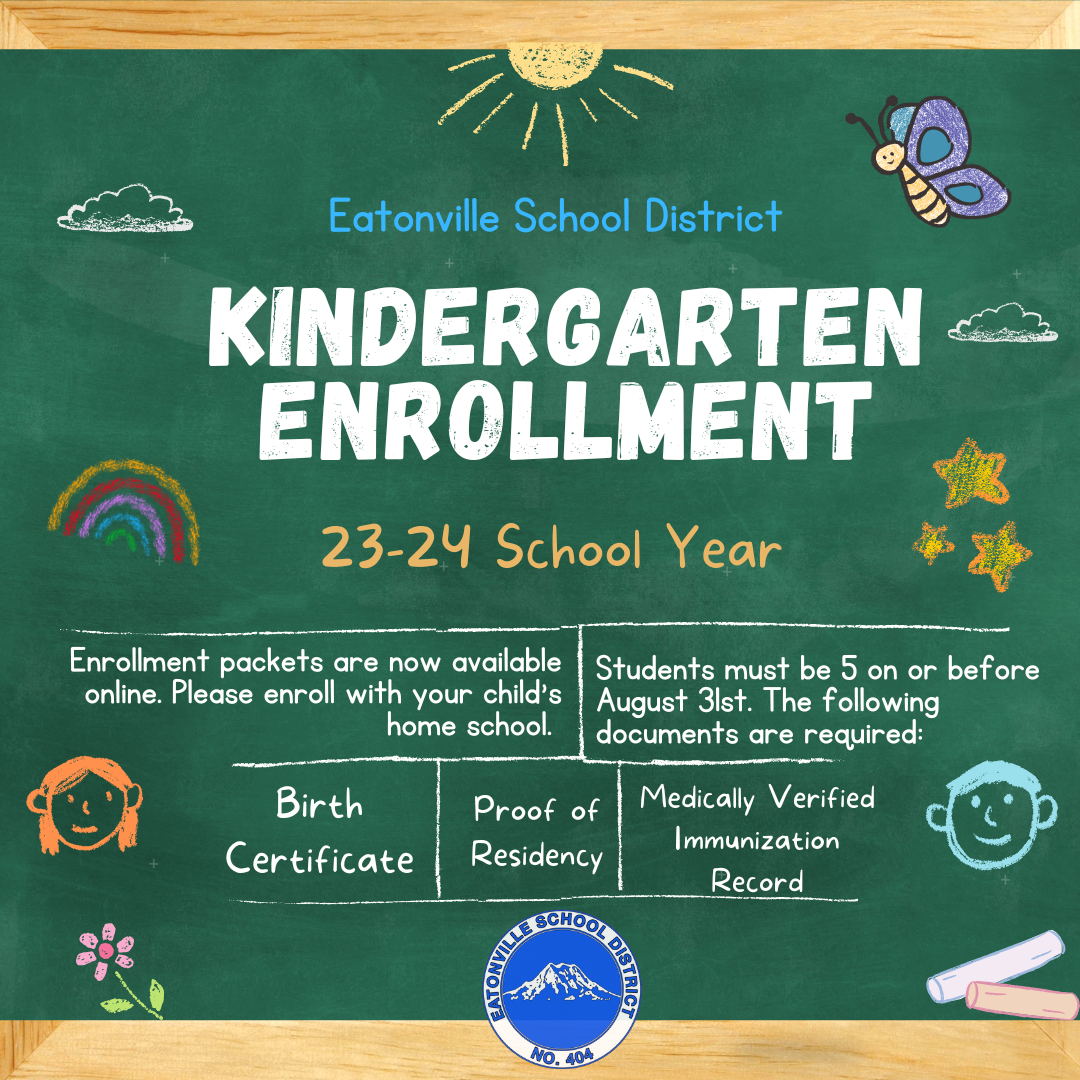 Eatonville School District parents or guardians who have a child entering kindergarten in the 2023-24 school year can enroll beginning in February.
Enrollment packets are available online with the child's home school. To enroll, students must be 5 on or before Aug. 31, 2023. Parents or guardians need to provide a child's birth certificate, proof of residency and medically verified immunization record.
The district recommends families register kindergarteners starting Feb. 1 and in the month of February to help with staffing projections. Families who register by March 1 will receive a kindergarten readiness incentive.
Families may register virtually or at the child's school. Enrollment packets may be completed online by going to the ESD website: eatonville.wednet.edu.
The enrollment form will open in a new window. Hit "Print" and "Save as PDF" after filling out the form to retain personal information. Email completed forms to the building secretary.
• Columbia Crest: e.davis@eatonvilleschools.org
• Eatonville Elementary: t.roebuck@eatonvilleschools.org
• Weyerhaeuser Elementary: k.agnew@eatonvilleschools.org