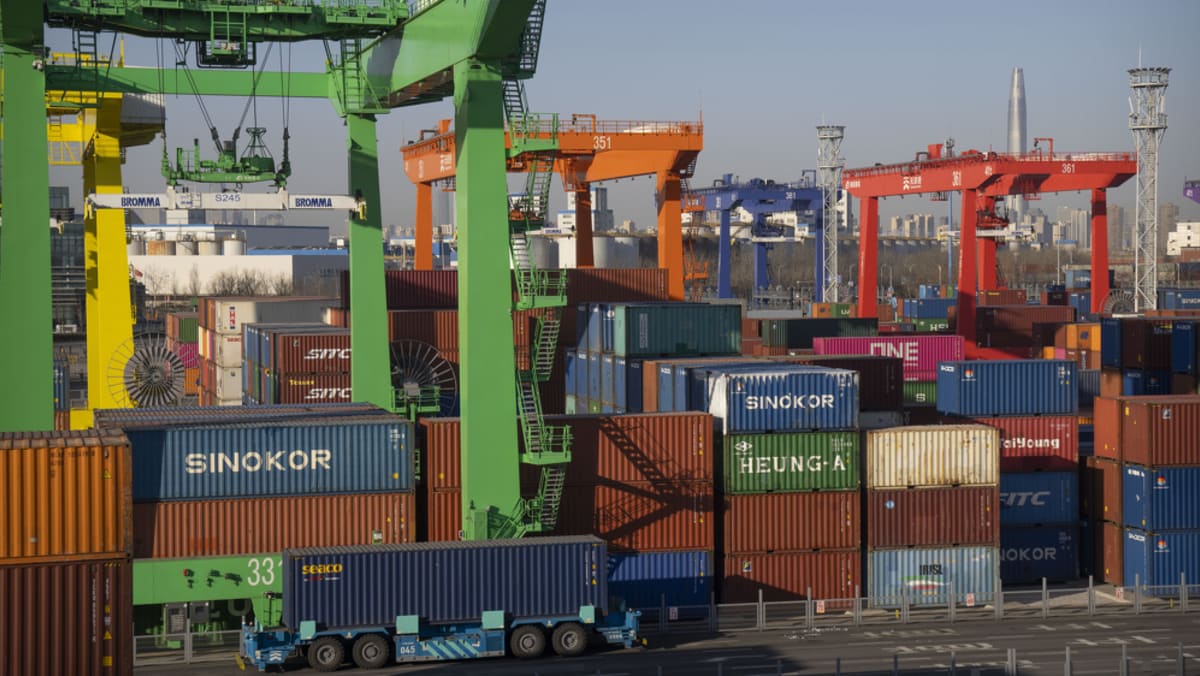 COVID-19 RISKS
More infections, quite apart from the human cost, could push supply chain pressure higher. But as the New York Fed economists point out, previous supply disruptions to global trade from COVID-19 were more damaging because they were happening everywhere at once.
The reopening is China-specific. One of the effects of the pandemic and the rise in global political tensions has been a switch in multinationals' sourcing to alternative production sites such as India and Vietnam, which don't have the same lockdown problems.
There remains the question of whether supply chain congestion is that much of a problem at all. The queues of ships waiting outside the US west coast ports in 2021 looked dramatic. But those ports were still handling record amounts of cargo, particularly durable consumer goods, and the snarl-ups didn't stop global exports recovering from the COVID-19 shock.
Although overall consumption has softened, relative demand for durables remains high, meaning that demand-led congestion could conceivably reappear if Chinese consumption roars back. But so be it.
China's reopening, unless it causes serious human suffering and has to be reversed, is almost certainly a good thing for trade and globalisation. The rest of the world needs more export demand even at the risk of some disruption to supply chains. No one exactly wants the shipping congestion to return, but compared to the alternative of a global recession it's not a bad problem to have.