While enduring one of the world's longest COVID-19 lockdowns, Melbourne teenager Caitlin was facing a self-imposed isolation of her own.
For as long as she can remember, she did things that made little sense to anyone else except her, minor behaviours and traits that seemed subtle at first, but would take on a life of their own.
However, when faced with an unknown virus and a global emphasis on cleanliness, those behaviours began to spiral.
"Everyone was saying, 'You need to be more clean. You need to wash your hands. You need to sanitise. You need to do all this,'" she says.
"So, then I thought what I was doing wasn't enough, and I became more clean than what I was, and I got more scared."
For Caitlin, maintaining cleanliness was the priority. She washed her hands so frequently that she developed dermatitis and, if she ever left the house, she would shower as soon as she got home, even if she had only walked around the block.
"I'd stuck myself in this belief that my room was the only clean place," she says.
"I wasn't really stressed about much at that point, except maintaining clean."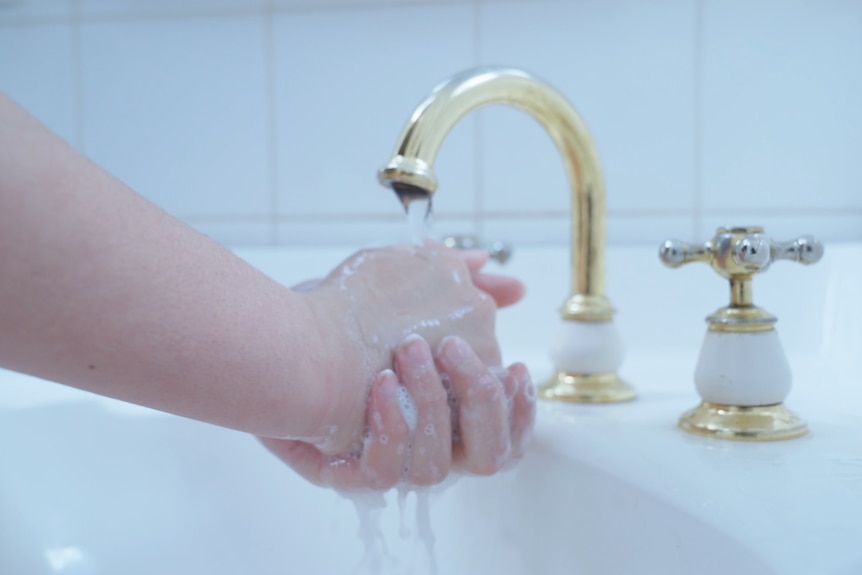 'It was tearing the family apart'
However, there were other behaviours too — some that were debilitating for her and her family, her mother Amanda, says.
"Caitlin saw someone vomit in Chadstone Shopping Centre — which, in all reality, probably happens multiple times a day — but there was one time she saw it and … she didn't step into Chadstone for around three years," Amanda says.
"I remember driving there once and she just had a screaming fit in the car and wouldn't go inside.
"These little things were perplexing to my husband and I when we didn't know what was going on."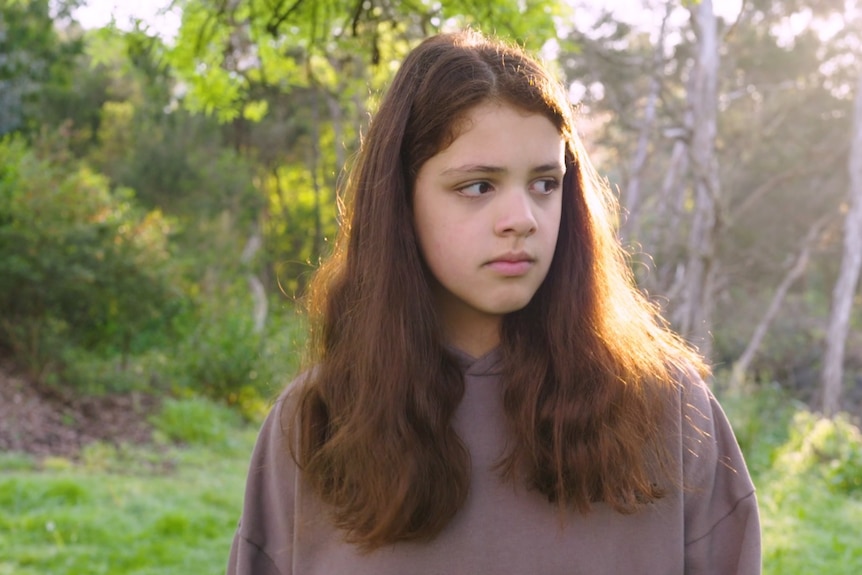 Tension in the close-knit family kept building, until it reached breaking point.
"[There was] a lot of aggression in the house. One of the worst things was she would poke fun at her brother about being germy … to the point where she wouldn't sit on the couch, so we wouldn't watch television as a family," Amanda says.
"There was a point where she stopped eating at the table because something had been put on the table that she thought was contagious … so she wouldn't sit on chairs, she stood, and then I wouldn't let her eat because she wouldn't sit at the table.
"It was tearing the family apart. It got to such a point that she couldn't do anything. We couldn't get her to do anything.
"We were at our wits end."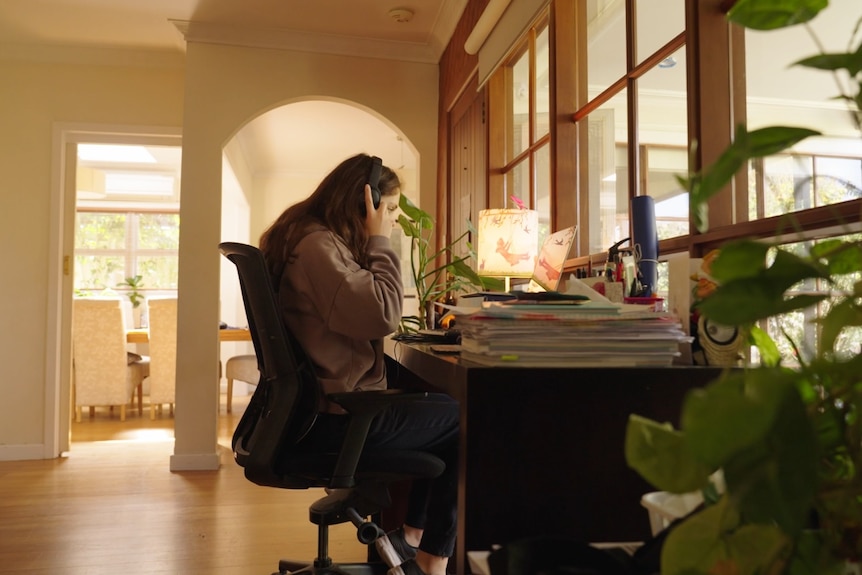 A desperate search for answers
It wasn't until early 2021 that Amanda began looking into psychologists to get a better understanding of Caitlin's behaviour, but they struggled to find a practitioner who was the right fit.
"The problem is to get into one, you're waiting a long time," Amanda says.
"I think we tried two or three, and they were terrible. And we were so needing help at that point, I would be in tears.
"I just found the whole system really hard to navigate and really unhelpful, and just waiting for a long time."
It was only after Amanda visited her long-term doctor and mentioned that they were struggling with psychologists that they were referred to a paediatrician, who diagnosed Caitlin with obsessive compulsive disorder.
"That was a six-month wait to get in there, so it was probably over a year of going through this [process]," Amanda recalls.
"No help, tears, drama, feeling like the family has been ripped apart."
Caitlin immediately identified with OCD after receiving the diagnosis, and it gave Amanda clarity about her daughter's condition.
"It just gave us an understanding of what it was, because none of us knew. So that was brilliant," Amanda says.
"When there were guidelines on what we needed to do. It made it so much easier for us all."
Charting a new path
Along with taking medication to balance her brain's serotonin, Caitlin found another way to manage her OCD: swimming.
"There's something about being in the water, diving into the cold pool and feeling a rush of adrenaline," Caitlin says.
"It's my sort of meditation.
"Everything that was freaking me out would leave my mind. It would calm me down and refresh me, centre me."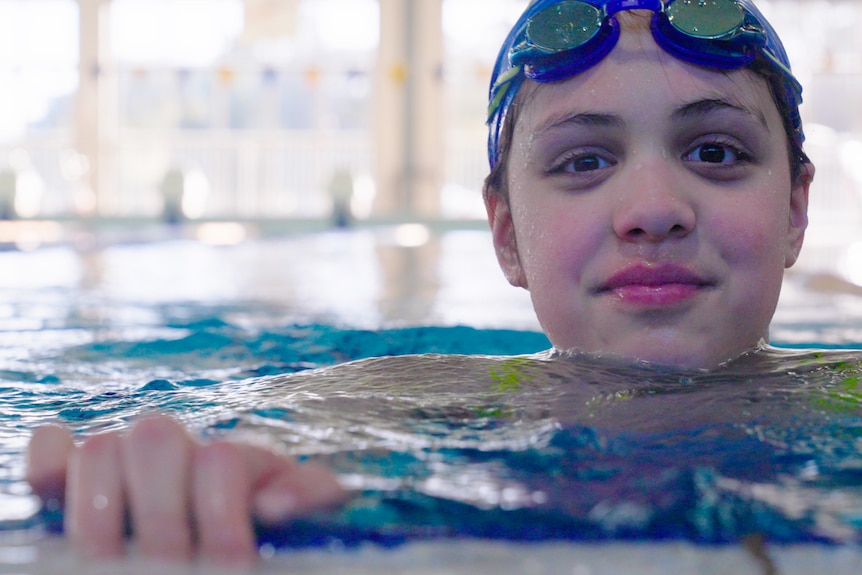 Clinical psychologist Dr Emily O'Leary says it's no coincidence that Caitlin has found swimming an essential way to manage her OCD.
"[There is] research that specifically says, if you exercise, that's equivalent to almost a low-dose SSRI (medication that increases serotonin levels in the brain).
"[By engaging] in swimming, which is cardio, which is endorphins, plus they've got structure and routine in their life, they've got a sense of purpose.
"I suspect that's targeted her mood, which then inadvertently targeted the OCD, which often happens.
"I work with a lot of athletes, and it's the same thing.
"That sense of purpose and drive, and the actual physiological changes that happen is fundamental to good mental health."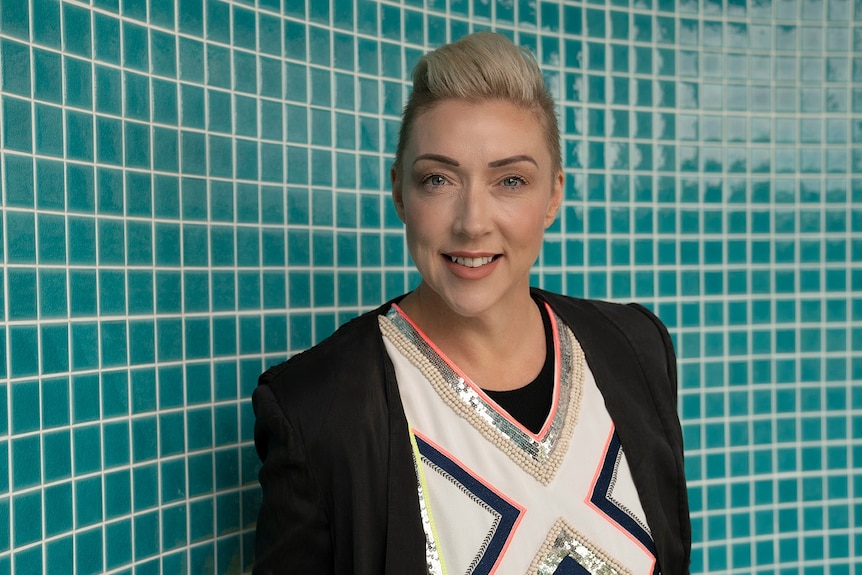 Dr Emma Steer, a clinical psychologist who works with teenagers and young athletes, says striking a balance is crucial when managing sport and mental health with young athletes.
"It's a bit of a balancing act," she says.
"But we've got to remember, at the end of the day, that they are still a young person and that we're going to look after their mental health and their general health and that that's a priority.
"Because, if that's not balanced, and that's not maintained at optimal levels, then everything else isn't going to flow nicely either.
"It's about learning to manage and problem solve through the tough days and embrace the good days, and that also helps to develop mental resilience."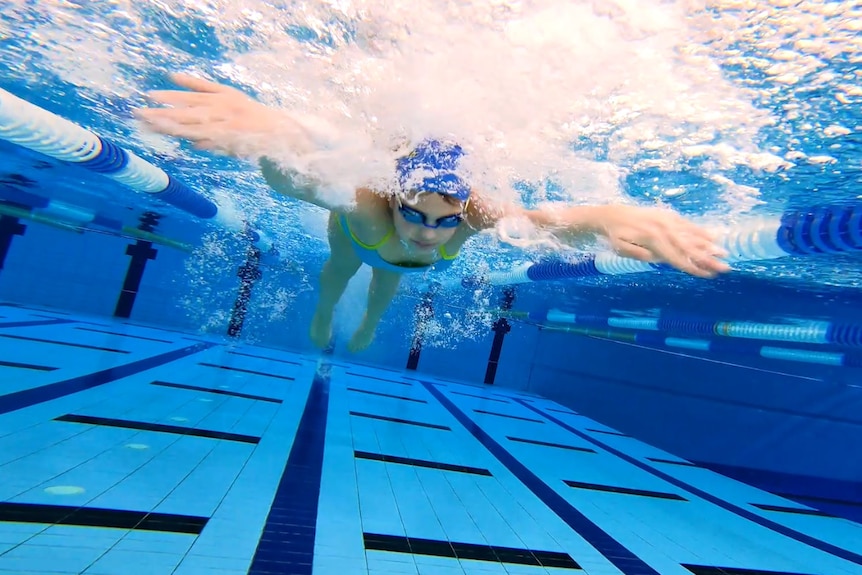 Changing for the better
With a diagnosis and treatment plans in place, Caitlin is feeling a lot more like herself.
"I still shower every day — probably more than everyone else — I still see a specialist and still have fears that make no sense to anyone other than me," Caitlin says.
"I know I'm a little different, but I love my life."
As for swimming, Caitlin is hoping to swim five days a week this year — which is an ongoing negotiation with Amanda, who worries that Caitlin does not overexert herself.
"If she's happy to go to, we've been doing three nights a week, and I'll add one more — not five — and see how we go, so it's just about moderating it," Amanda says.
"It's about her happiness and her enjoyment."
However, the biggest change? Caitlin has rejoined her family at the dinner table.
"We often sit down and do homework together and things like that at the table that also connect us," Amanda says.
"It's been quite a journey."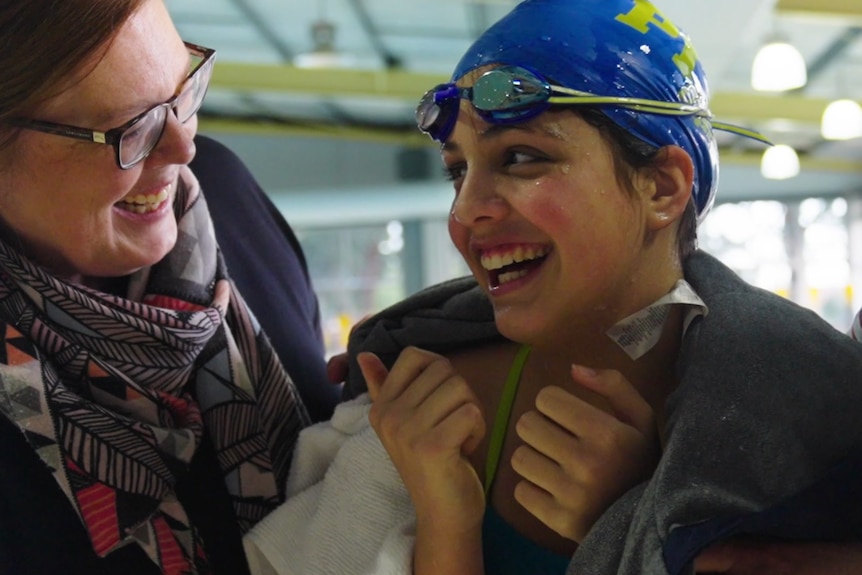 The ABC's Takeover Melbourne program gives a voice to young people across Greater Melbourne. If you would like to find out more about the next Takeover Melbourne intake, go to the Takeover website.