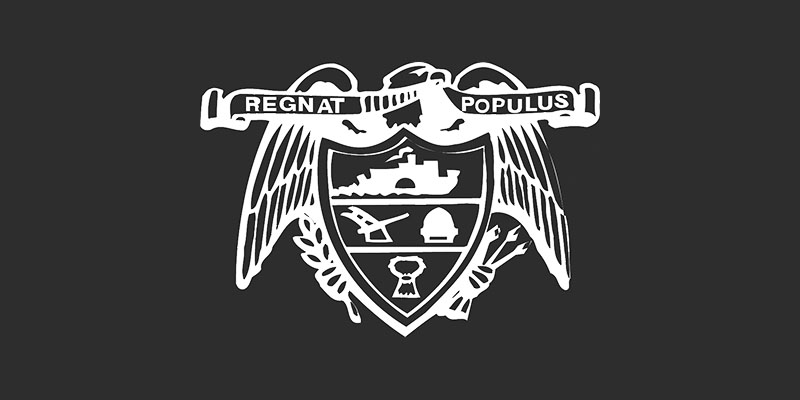 NEW YORK–I am writing this column from a dimly lit restaurant called Iguana. I am at Iguana because I was freezing and hungry and my phone needed charging, STAT. Right before it breathed its last I googled "Mexican food near me" and poof! Iguana appeared, with nice reviews, overpriced coffee, decent nachos, and a friendly waiter who seated me near a plug-in, as requested.
Iguana is not a chic urban joint like the place I got breakfast. If the waiter is to be believed, I am in the only seat near a plug-in. My choices were here, the bar, or give him my phone to charge at the front desk. I opted for quiet-ish seclusion and proximity to my phone beside the Christmas tree.
Iguana, like my home back on the FFF Ranch–barring the miraculous appearance of a cleaning fairy in my absence–is still decorated for the holiday. The hanging lights are wrapped in tinsel, greenery with poinsettias adorns shelves and archways, a ball of silk mistletoe hangs over the door. It is funny and cozy, even if the Latin dance music is far too loud.
I am in New York due to a trifecta of circumstances propitious to such an endeavor: My mother turned 76, Heathcliff has never been here, and I found cheap plane tickets probably due to the fact that it is too cold for less intrepid explorers.
Also I am in a you-only-live-once mood that I tend to stay in but that nonetheless has been heightened by the realization I may not live to be 120 despite my best efforts to thwart whatever ails me, heretofore still unknown.
We are here for a long weekend. My foray into Iguana is the first time I've gone anywhere in the city without my sidekicks, and my mother is none too happy about it. But she was forced to choose whether to let Heathcliff go alone to the Statue of Liberty and Ellis Island or leave me to my own devices.
I think this is my 10th time in New York, and since I am a grown woman aged 51 I refuse to go to those sites again, though they are beloved and absolutely necessary for Heathcliff to experience. To prepare, we have already geeked out together in English-teacher fashion over Emma Lazarus' patriotism-defining poem.
This morning we rode an open-air bus all over Manhattan listening to a recording of obnoxiously enthusiastic tour guides. My mother didn't listen to hers. She listened to the people sitting in front of us, and at one point asked them if they spoke English, to which they replied yes.
Then she asked where they were from and they said England. My mother found this wildly funny. They seemed to find her adorable, which made me happy, because she is.
I don't know why people say New Yorkers are rude. No one has been rude to us on this entire trip. The only remotely rude thing that happened was something I witnessed at the Metropolitan Museum of Art. It was the reminder of how rude it is that New York billionaires are able–yea, invited–to meddle in the lives of Arkansas school children. I made the connection when I walked through the David H. Koch Plaza to enter the Met.
Depending on one's political leanings, the Koch brothers may be considered heroes or villains for all the billions of dollars they've poured into campaigns and causes over the years, especially since the Citizens United case basically removed any barriers to what corporations could spend to influence our elections.
But I am not here to argue whether the Kochs are heroes or villains. I am here to say: Why should Arkansans care one way or the other what New York billionaires think we should do about educating our children?
Perhaps a better question is why our elected officials would associate with them for a recent school voucher promotion day at the state Capitol. The Koch Brothers' Americans for Prosperity held a rally in our Capitol rotunda where our governor spoke alongside a former Arizona state legislator.
As with New York billionaires, I am not interested in what an Arizona state legislator thinks about education in Arkansas. Nor do I want my tax dollars paying my governor to spend her time hosting an out-of-state billionaire's organization at a pep rally for vouchers.
This is especially disappointing when she did not have time to speak with actual public-school educators from Arkansas who took personal days to attend the rally and requested to meet with her to express their concerns.
The bigger picture is that these types of rallies are being held all over the U.S., funded by the same out-of-state billionaires. Corey DeAngelis, a Texan on their payroll, recently tweeted a picture of himself with our governor at the rally in Arkansas, under the caption "Arkansas will now fund students, not systems."
DeAngelis is apparently on a voucher-promoting tour of sorts, recently tweeting a photo of himself with the Iowa governor under the amended caption: "Iowa will now fund students, not systems." That makes about as much sense as saying a state will now fund drivers, not highways, but I digress. The point seems less to make sense than to sound like John Wayne.
Of perhaps greater concern than this guy's proximity to our elected officials should be the Arizona legislator. If our leaders choose to bring Arizona's plan here–considered the "gold standard" in education by Americans for Prosperity–Arkansas would need to immediately come up with an additional $314 million to cover the existing over 22,000 home school students and 26,573 private school students who currently are not receiving vouchers. And we'd continue to pay this amount annually.
Do the same legislators who question the sustainability of raises for teachers understand these numbers?
Has anyone in our Legislature considered the irony that we give schools letter grades based on their students' performance on standardized tests–that's how we get the moniker "failing government schools"–yet private schools aren't subject to these tests, and neither are home schools?
There is no proof home- schooling even remotely produces the outcomes we demand of our public schools. Private schools that take only high- performing students likely do; they certainly should. If public schools received letter grades based on their highest performing students, they would get all As too. There would be no "failing government schools."
But the same government that regulates public schools to death and then calls them "failing" stands poised to hand out taxpayer money to these institutions with no oversight. Like DeAngelis' tweet, it makes no sense, but they serve it up to us in terms that sound as American as apple pie: "parental empowerment." "Freedom." "Choice."
In response to a picture of my plate of nachos from Iguana, right before I dug in, my brother texted me a YouTube video of a Pace Picante Sauce commercial from our childhood. In it, Old West cowboys repel the second-rate sauce their chuckwagon cook offers, finding himself out of Pace.
"This stuff's made in New York City!" they holler as they boot him off the wagon. The same could be said for the education "reforms" being peddled to Arkansans. The apple pie is full of worms. This stuff's made in New York City.
Gwen Ford Faulkenberry is an English teacher and editorial director of the non-partisan group Arkansas Strong. (http://arstrong.org) Email her at gfaulkenberry@hotmail.com.